Ben Anderson

Ben joined us in August 2022. Ben's leadership of some of the regions landmark arts companies has grown thriving arts ecologies from the ground-up.

Ben is responsible for our overall strategic direction. You can speak to him about our artistic policy, talent development initiatives, partnerships and collaborations.

Holly Cox

Holly has been part of the team since 2014 when she joined as Front of House and Café Bar Manager. Holly is University of Lincoln Drama Graduate and holds a Masters in Events Management. Her experience of working in events started as a student working various roles in The Engine Shed and working in Lincoln Arts Centre as an usher. Holly has taken lead roles in the delivery of some of our past outdoor events such as The Luminarium and Pop Out Festival. In 2022 she started her role as General Manager.

Holly can help you with:
• Events
• The Café Bar
• Hires and use of space
• Finance queries
• Building queries

Laura Swain

Laura has been working with us since 2017. She joined as our Arts Marketing Intern, then moved into a part-time role of Box Office Coordinator in 2018. Then in 2022 this role became a full time Arts Administrator position, from there Laura undertook a maternity cover position as General Manager. Previously, Laura has volunteered with LOV connecting with venues across Lincolnshire which was an invaluable experience for them!

Laura can help with:
• Programming
• Invoices, general finance and box office queries

Steven Chambers

Steve manages and runs the day-to-day activities backstage at Lincoln Arts centre. Working with touring companies, staff, and students to deliver product and performances within the events calendar. Steve started working in theatre in November 1999 at the Theatre Royal Lincoln. He has toured nationally and internationally from 2002 to 2009 and has worked in various Lincolnshire venues since 2009.

Steve can help you with:
• Technical enquiries & requirements
• Technical capabilities of Lincoln Arts Centre

Kayleigh Hunt

Kayleigh started their position in January of 2023. They oversee all of our marketing, create press releases, secure funding and more!
Previous to this, Kayleigh has worked as a producer, most notably for Dorset based Pests Production for their programme This is My Story. They have also worked as a box office manager, production manager and various arts roles throughout London, Lincolnshire and West Sussex.

Kayleigh can help you with:
• Marketing
• Funding applications
• Audience analysis

Tom Marcinek

Tom has been a full-time member of staff since 2017. He provides technical support for the arts centres professional programme and its in-house projects. He also assists with the delivery of the academic programmes that utilise the Lincoln Arts Centre. Before taking on a full-time position in Lincoln, Tom worked free-lance within the live entertainment industry, mainly touring extensively around the UK with various theatre and music acts.

Tom can help you with:
• Any technical enquiries regarding Lincoln Arts Centre
• Practical advice for making creative ideas a reality

Chloe Avery

Chloe has been working with us since 2018. Originally joining us as a Venue Staff team member. Chloe was one of our Summer Marketing Interns in 2019 and has since moved up the ranks to one of our Team Leader roles. In 2023 Chloe took on a full-time position with us and is now working in her current role as our Visitor Experience Officer. She now looks after all things visitor experience and oversees the day-to-day running of the Front of House team. 

Chloe can help you with:
• Everything to do with your visit

Jamie Walsh

Jamie is a producer and programmer with ten years' experience working in theatre and arts venues. He drives Lincoln Arts Centre's collaborative programming process that draws on expertise from across the University and our industry partners. As part of this, he oversees our Open To Ideas open submission portal, which is suitable for finished pieces of work, in addition to new ideas or works-in-progress. Jamie is always looking to connect with artists across Lincolnshire and beyond.

Jamie's previous roles span producing, programming, audience development and marketing at Oldham Coliseum Theatre and The Lowry in Salford.

Jamie can help you with:
• Programming enquiries
• Artist development

Adam Perkins

Adam joined the university in 2022 as the EVOLVE Project Coordinator, and now works alongside a talented team of Emerging Music Leaders. EVOLVE is a unique music project that enables young people across Lincolnshire to take centre stage as they develop and perform at their own live music event.

Adam previously worked with Children's Services as an Early Help Worker and has experience working with young people within schools as a Pastoral Manager, Safeguarding Officer, House Parent for boarding students and as an Assistant SENCO.

Adam can help you with:
• The ongoing EVOLVE Music Project.
• Working with participating young people and schools for creative projects.
• Artsmark/Arts Award Advise.

Mohammad Abuzar

Mohammad joined us at the end of September 2023. In his role as a Digital Marketing Assistant, Mohammad collaborates closely with Kayleigh to bring his expertise to our organization.

Mohammad is an alumnus of the University of Lincoln. Prior to his tenure at the University of Lincoln, he worked as a Google Ads Specialist at Google showcasing his prowess in digital advertising. Moreover, Mohammad has a background in working in different marketing campaigns, and he concurrently manages his own company.

He can help you with:
• Marketing
• Communications
• Promotions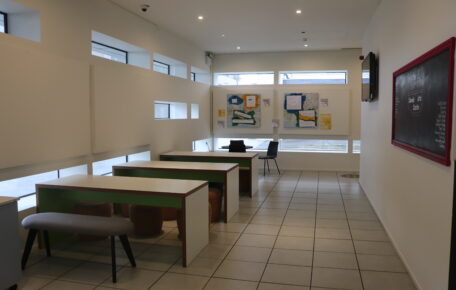 The friendly faces you'll see in our café or ushering at events.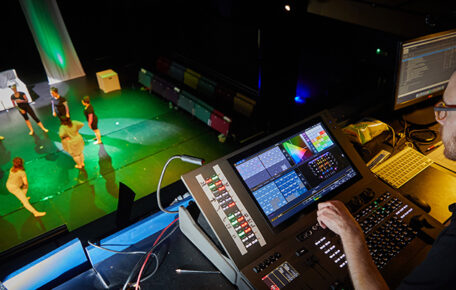 With a wealth of experience in the arts, performing arts and entertainment industry the technical team supports day to day activity of all LSCA, whilst working on delivering performances, projects and facilitating theatre companies at the Lincoln Arts Centre and across the city of Lincoln. The technical team are here to help, so please feel free to get in touch with any questions or queries you may have.
Stay in touch by signing up to our mailing list
Enter your details below to subscribe to our newsletter and receive exclusive offers, event announcements, projects and news