Shine a light on Lincolnshire's Social Prescribers through a one-day conference.
Featuring expert contributors and first-hand stories of people who have benefited from social prescribing, this day hopes to celebrate the positive impact of this method of care. The day will highlight future thinking and best practice through an inspiring showcase of real art projects including award winning musicals, newly-commissioned photography exhibitions, and brand new music.
What is Social Prescribing? 
Social prescribing is a key component of Universal Personalised Care. It is an approach that connects people to activities, groups, and services in their community to meet the practical, social and emotional needs that affect their health and wellbeing. Deliverd by a mix of social prescribing link workers and other NHS staff, grassroots groups and charities, and regional and national organisations, who all come together to create groundbreaking projects and a positive long-term impact for those involved. 
This event is part of Lincoln Arts Centres Just What The Doctor Ordered season, a season of artistic works connecting arts, health and wellbeing.
What to expect on the day:
9:30 – 10:30 Arrival and Breakfast Networking
Meet with other delegates before the start of an engaging day. Refreshments will be served on arrival.
Collective: Photography Exhibition

Opportunity to view an artistic response to the current research being undertaken by the University of Lincoln into peoples' experiences of social prescribing. Including a chance to meet the artist and research team.

Artist and Photographer Nicola Davison Reed
10:30 – 10:45 Welcome and Introductions
Live Musical Performance – To kick of the day there will be a live musical performance.
with a welcome and introduction to the key themes of the day and speakers.
Ben Anderson, Creative and Executive Director, Lincoln Art Centre
10:45 – 11:30 Practice: Social Prescribing Pathway
An introduction to the world of social prescribing, its routes and processes, and how creativity can helping ensure healthier lives and thriving communities.
Sarah Paine, Consultant and Midlands Specialist, Social Prescribing Solutions
11:30 – 12:30 Practice: Makers of Change
A panel discussion looking at how the artistic community and practitioners can amplify the positive benefits of social prescribing.
Introduced by Jane Howard, CEO, National Centre for Creative Health 
Chaired by Dr Robert Dean, Deputy Head of School of Creative Arts, University of Lincoln
Panellists Anna Da Silva, Project Director, Northern Roots, Sara MacQueen, Co-Director, Linden Dance Company, Victoria Potterton, Project Manage, soundLINCS, Charlotte Philips, Fundraiser, Designs in Mind
12:30 – 13:30 Lunch
Light buffet lunch and refreshments provided and another chance to view the photography exhibition.
13:30 – 14:15 People: Social Prescribing in Action
An inspirational presentation showcasing the work of the Patient Empowerment, self-Esteem, Employability and Resilience (PEEER) team at Southampton Children's Hospital who have been working with young people aged 11-25 who have a long-term condition.
Sarah Shameti, PEEER Youth Service Lead, Southampton Children's Hospital
14:15 – 15:15 People: A Story of Social Prescribing in Lincolnshire
Panel discussion where you will hear from those taking part locally within social prescribing – sharing journeys, working with challenges, and future opportunities within this space
Chaired by Sally Denton, Executive Director – Barbican Creative Hub
Panellists Tiwonge Simkonda, Projects Design and Delivery Manager, Green Synergy, Hannah Green, Founder, Dance Free, Lucy Lumb, Visual Arts Development Co-ordinator, Mia Monroe, Director, Art Ninja / Untangled Counselling
14:30 – 16:00  Special Screening of A Super Happy Story: About Feeling Super Sad
Written by Oliver award winner Jon Brittain (Rotterdam & Margaret Thatcher Queen of Soho) with music by Matthew Floyd Jones (Frisky and Mannish), prepare for a hilarious cabaret musical about depression that explains how it's OK to not be OK.
Date:

Thu 7th Dec 2023

Time:

10am

Location:

Theatre

Prices:
A Super Happy Story (About Feeling Super Sad)
Supported by
Centre for Culture and Creativity

Related Events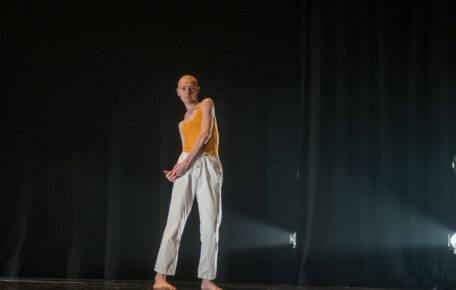 Be part of developing the next big thing!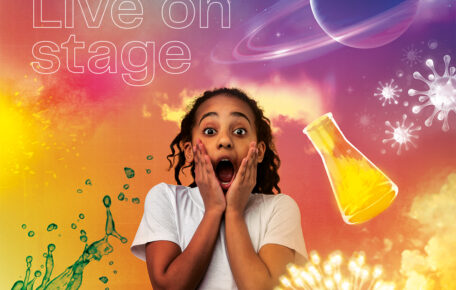 Experience live experiments, sensational science, learning and fun as Lincoln Arts Centre introduces our first ever Christmas Science Lectures!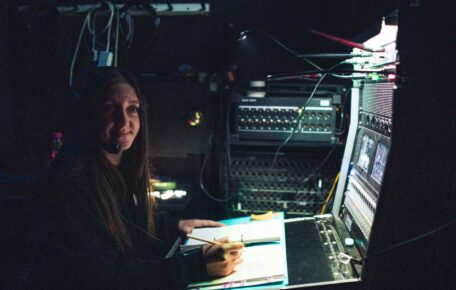 Notebooks at the ready, prepare to furiously fill them with insights from inspiring keynote speakers, panels and workshop events exploring some of the burning issues from behind, above and beside stage.
Stay in touch by signing up to our mailing list
Enter your details below to subscribe to our newsletter and receive exclusive offers, event announcements, projects and news